Our support staff works out of our U.S. and Canada offices.
They support our missionaries and ministry through finance, development, human resources, member care and more. 
Erin Bruzda
BIRTHDAY September 15
Erin is a native Oregonian with an Associate degree in Applied Science but a passion for Jesus, the outdoors and writing. She has been a member of Oregon Christian Writers since 1995. Erin was married for 11 years and had one adult daughter who is married and lives close. After working in several capacities for Kaiser Permanente in Portland for 26 years, a career-changing circumstance opened her doors to be more involved in mission work. She has since volunteered for several organizations, including Remember Nhu, Life Impact Ministries, Co-Serve International, and is currently on the steering committee for Mission ConneXion NW. In 2018, Erin joined the InterAct team part-time to work in communications. Most often, her work involves writing, editing and sharing the love of Christ by sharing stories of His work in and through InterAct Ministries.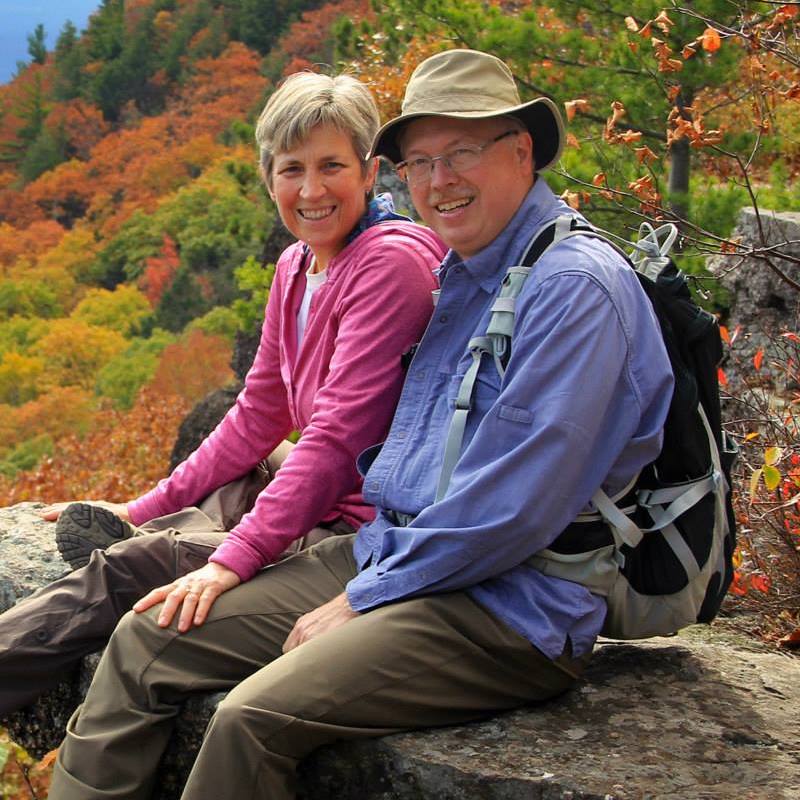 Jerry & Beth Crosby
BIRTHDAYS
Jerry: March 29
Beth: November 25
ANNIVERSARY: June 28
Jerry grew up in upstate New York and graduated from Moody Bible Institute (BA and Ma.Min.) and George Williams College (M.S.). Beth was raised in northern Illinois and graduated from Southeastern Bible College (B.S.). They joined InterAct in 1982 and served on the staff of Victory Bible Camp until coming to the U.S. office in 1989. They have two married sons and a married daughter. Jerry is InterAct's U.S. director of human resources and U.S. operations manager and Beth serves in hospitality.
Jim & Carrie Darnall
BIRTHDAYS
Jim: October 27
Carrie: July 24
Aviela: October 1
Mark: February 4
ANNIVERSARY: March 8
Jim and Carrie met at a Bible study in 1996 and were married the following year. They have four children, two of whom are still homeschooling. Jim surrendered his life to the Lord at age 29, and quickly developed a passion for creation ministry and the authority of God's Word. He occasionally serves as docent at the Mt. St. Helens Creation Center, and he and Carrie have served in children's ministry for over 20 years. Jim has a diverse background in human resources, and is excited to be on the InterAct team as Human Resources/Mobilization Director.
Mike Hubbard
BIRTHDAY: January 20
Mike grew up in Corbett, Oregon. He was led to the Lord by his sister on Thanksgiving Day his senior year in high school. After high school, he went to Portland State University (B.S. Mathematics and General Science), where he was involved with Inter-Varsity Christian Fellowship. Mike went on a summer missions trip and felt a strong call to serve Christ in the Muslim world. He and his wife Barbie spent 12 years in Turkey doing evangelism and church planting. They have three grown daughters and two grandchildren. After returning from Turkey, Mike went back to school and got his post-baccalaureate certificate in accounting. Mike is currently the finance director in InterAct's U.S. office.
Bryan McClelland
BIRTHDAY November 20
Bryan graduated from San Jose State University with a degree in graphic design and printing. He worked in the advertising department at Gospel Light Publications for seven years and five years in the public affairs office at Mount Hermon Christian Conference Center. He and his wife, Chris, moved to Oregon and began Cornerstone Graphics in 1981. They have two grown sons and four grandchildren. Bryan joined the InterAct communications team part-time in 2018 to work on publications. He is responsible for designing, printing and mailing marketing materials and various printed items.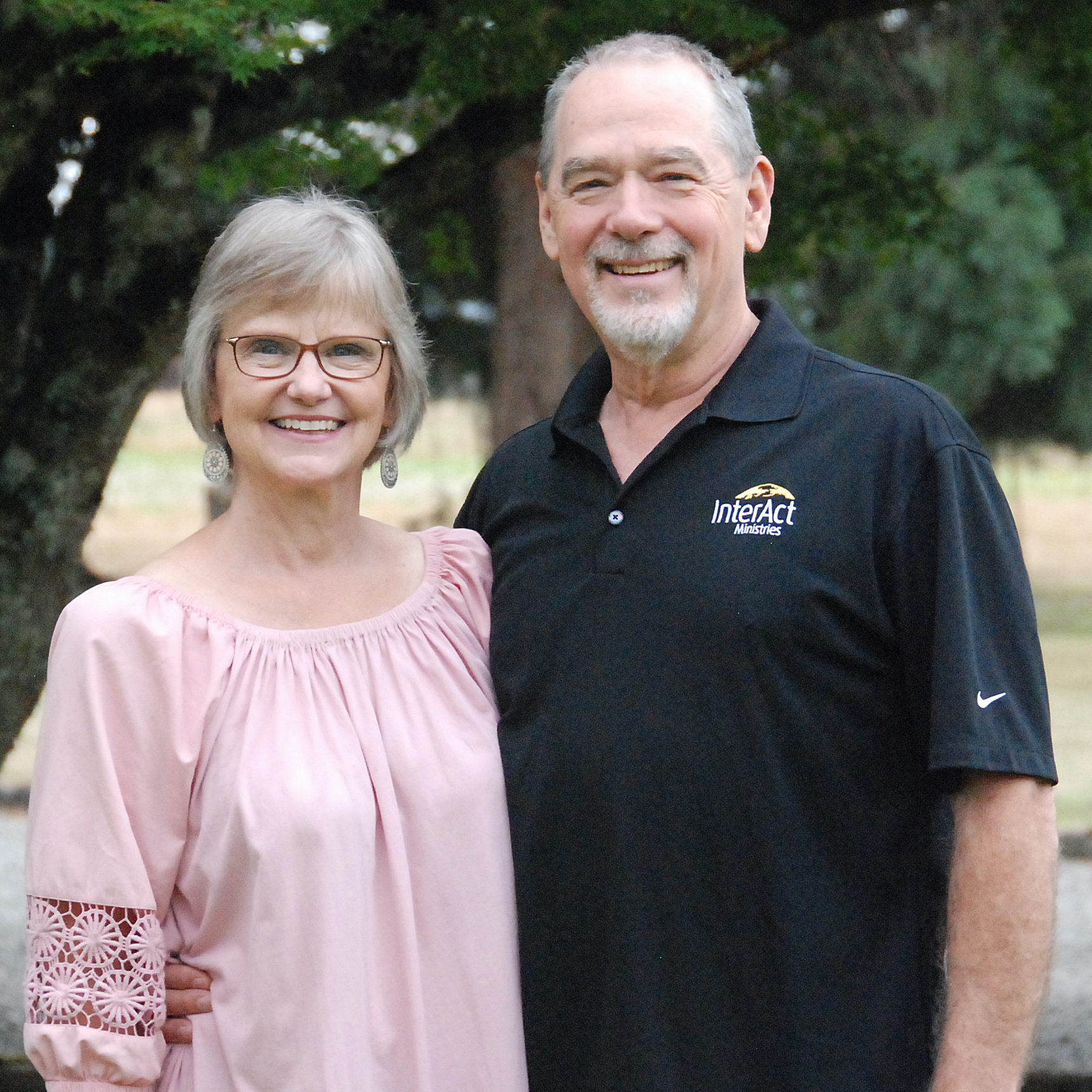 Dale & Carol Smith
BIRTHDAYs
Dale: January 14
Carol: March 8
ANNIVERSARY: June 15
Dale and Carol met at a young age in their home church in North Carolina. They were married while students at Piedmont Bible College. Dale also attended the aviation course of Moody Bible Institute. Shortly after leaving Moody, they became career missionaries with InterAct, serving three and a half years at Victory Bible Camp. Dale took further studies and taught missionary aviation and served in Christian camping for the next five years. In 1989 Dale and Carol returned to Canada to work as church-planting missionaries among First Nations people in North Battleford, Saskatchewan. Later, Dale moved into leadership positions in Canada before taking up his current role. Dale now serves as InterAct's executive director, and Carol serves in the U.S office in administration and communication.
Bill & Lois Twichell
BIRTHDAYs
Bill: March 12
Lois: June 4
ANNIVERSARY: July 2
Bill and Lois began as volunteers in member care with InterAct in 2006, and Bill served on the U.S. Board for two terms. When he retired from his law practice in 2018, he and Lois came on as staff to serve missionaries through member care on the Canada, Alaska, and U.S. office fields. Through prayer and encouragement, they endeavor to help missionaries maintain vitality in their walk with the Lord and to continue in ministry of transformation with the people they serve.
George & Harriett Walker
BIRTHDAYs
George: November 2
Harriett: September 19
ANNIVERSARY: June 23

George and Harriett spent 18 years overseas in cross-cultural church planting. Their ministry began in January 1978, and that year the Lord sent them to Papua New Guinea. They had the privilege to pioneer a work among the Bisorio people, an isolated tribe with little contact with the "outside" world. By God's grace, there are now five churches and 8 Bisorio pastors. The entire New Testament and a large portion of the Old Testament Scriptures have been translated into the Bisorio language. The Walkers also served as consultants to other missionaries for culture and language acquisition. They continue to have a ministry with the Bisorio believers through periodic visits and continued work on Bible commentaries. In 2019, the Walkers joined InterAct Ministries, with George coming on board as a cross-cultural trainer and consultant.