Micah & Georgi Costanzo
Micah and Georgi both grew up in central Virginia. Micah always felt called to missions. He served for a year in Puerto Rico working with the local population. Georgi earned an associate's degree in Intercultural Studies and taught ESL to refugees. They met at church and connected over their passion for missions and love of language learning. In 2021 they got married and began to pursue full-time missionary work with InterAct. They desire to bring the light of the gospel to unreached peoples across Russia.
Frankie & Irina Emrick
BIRTHDAYS
Frankie: May 30
Irina: February 27
Paulie: March 19
ANNIVERSARY: September 21
Frankie was raised on the mission field in Alaska and Sakha, Russia. He graduated from Trinity Western University in Langley, BC. In 2018, he moved to Krasnoyarsk, Russia, where he met Irina. Irina is a Buriat believer, 2010 Kazan' Conservatory graduate and professional musician and hairdresser. Since their wedding in 2019, the Emricks' vision for ministry has been to facilitate the growth of the global church through supporting local leadership, providing hospitality and producing ethnic worship music among the least-reached indigenous communities of Siberia, starting in Ulan-Ude.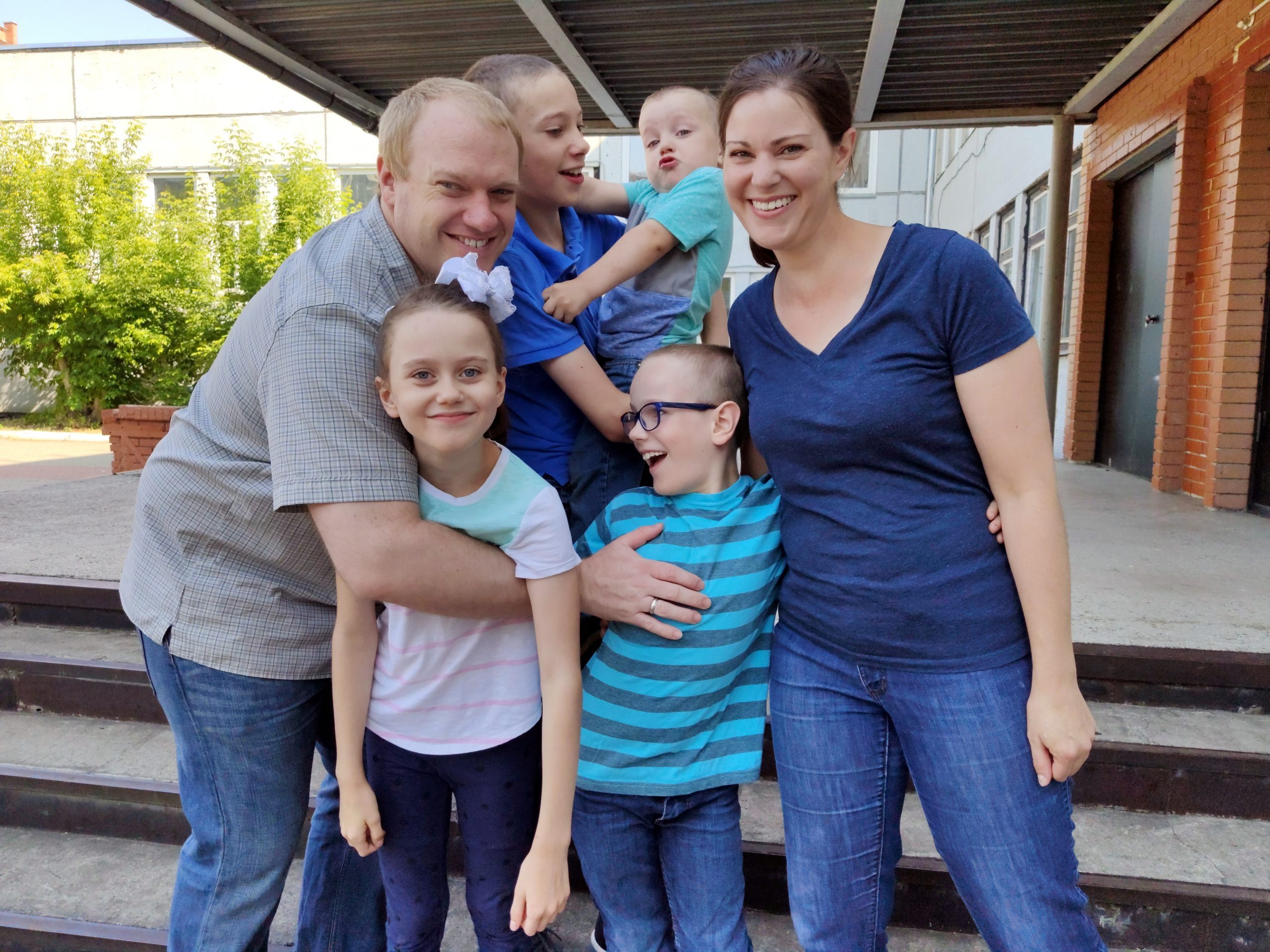 Lucas & Jamie Orner
BIRTHDAYS
Lucas: April 21
Jamie: October 1
Sam: August 28
Sophia: May 7
Daniel: May 10
Peter: August 4
ANNIVERSARY: December 20
Lucas and Jamie met as undergrad students at Moody Bible Institute in Chicago. Six months after their wedding (summer 2003), they did their internship in Siberia with InterAct, where God opened their eyes to the needs among the more than forty unreached Siberian people groups. Their four children are an integral part of their ministry as their family stands out in a country of absent fathers. Their children love life in Russia, especially getting to ride the train and playing on ice slides in the winter.
The Orner's ministry can be summarized by saying they support church planting in Siberia, which comes in many forms. They are involved in discipling, hospitality ministries, teaching English clubs, evangelism, etc. Arriving in Siberia in October 2008, they spent a year and a half studying the Russian language. Lucas became field director in 2013, and they currently live in Krasnoyarsk, a city of a million on the Trans-Siberian Railway.