70 Years of God's Faithfulness
Since our founding, InterAct Ministries has been committed to sharing the gospel with the least-reached people of the North Pacific Crescent. Our mission to make reproducing disciples continues to endure. Your end-of-year donation will bring the hope of Jesus Christ to communities across Alaska, western Canada and Siberia for another seventy years.
Dear friends,

Celebrating God's faithfulness is always appropriate! InterAct's 70th year has provided an opportunity to reflect and celebrate what He has done. God has allowed us to be a part of His heart by pointing desperately needy and broken people, like ourselves, to Him. From the beginning, this ministry has been a team endeavor in which you have played a vital role.

InterAct's mandate has not changed over the decades. We long to see multiplying disciples of Jesus Christ among indigenous, immigrant and unreached people. Long after we are gone, these mature disciples will be proclaiming the Good News to those without hope.

Over the past twelve months, the stories we shared were a glimpse of what God has done in our slice of missionary outreach. Will you consider a gift of $70, a dollar for each year of ministry, as we conclude this year of delighting in the faithfulness of God? Your gift will make an eternal difference!

Blessings and thanks for your partnership,
Please select your primary country of residence to give online or you can give by mail. 
Years of making disciples
God has been faithful to us over the years. Here are some of the key moments God used to bring His message to the North Pacific Crescent.



The InterACTION is a quarterly publication of InterAct Ministries that highlights news and stories of what God is doing among the least-reached peoples across the North Pacific Crescent. 
In 2021, we featured key stories that tell the journey of InterAct and how God has transformed lives.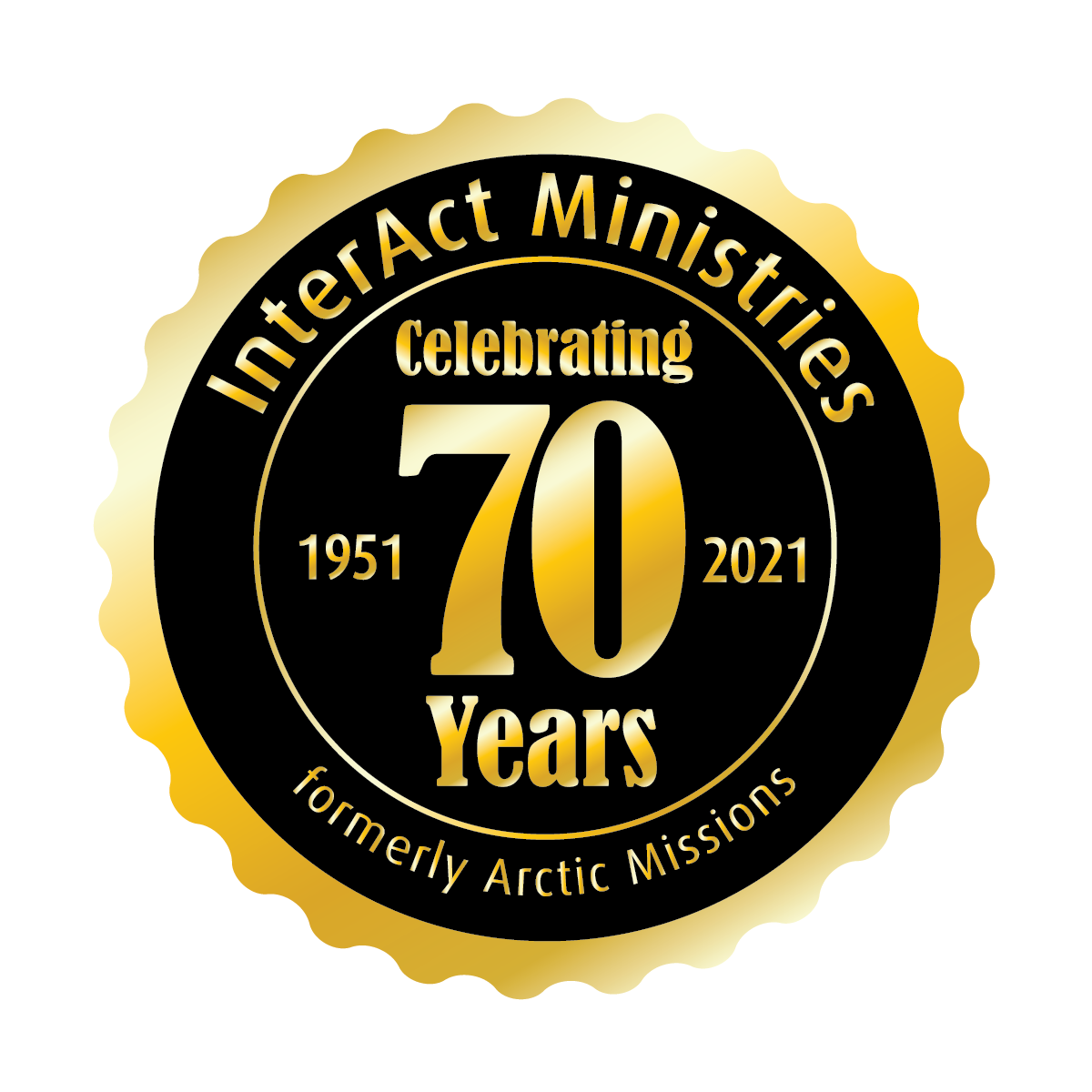 God's work continues...
Our story begins in Alaska in 1951 when sixteen independent missionaries came together to form what would become InterAct Ministries and soon began to coordinate their disciple-making efforts among indigenous peoples. By the grace of God, the ministry has now grown to two continents and three countries. Many followed the Lord's leading to reach the least-reached with the hope of Jesus Christ, and now a new generation is stepping up. Below are a few stories of how people answered the call and God continues His work.
Was It All Worth It?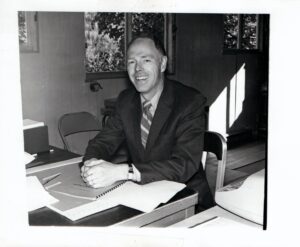 The air was cool, but skies were sunny on that Alaskan June day of 1959 when Wally and Alice Bays arrived at Victory Bible Camp with their three-week-old baby girl Cheri. Their mission was to start a high school in Alaska for Native young people. There was a great need in Alaska for educators since the state still did not have public schools in the villages. Soon after arriving, the staff introduced the Bays to the rough, unfinished house that would become their home and a vacant building that would become the school. This was the beginning of Victory High School and the Bay's journey with Arctic Missions (now InterAct Ministries).
Only four students came that first year, 1959 -1960. One of them was Clara Shangin from Perryville, on the Alaska Peninsula (an Aleut village). In the November 12, 1960 edition of the Victory Torch (VHS school newsletter), Clara wrote an editorial that showed her devotion to growing in Jesus.
"This is my second year at Victory High School. I came here because I wanted to learn more about Christ. I have found real peace. You can have it, too…To know Christ is my goal, and it is wonderful to know that I am a child of God. If your goal is Christ, you can find real happiness and security."
As fitting with the mission of InterAct Ministries, discipleship was at the core of Victory High School. Wally and Alice encouraged each student individually in their walk with the Lord. In the April 1960 edition of Arctic Mission News, Wally wrote about the life change he saw in Clara and her heart to share the gospel.
"The other night in (the) prayer meeting, Clara prayed that students from our school would go back to their villages and tell others of Christ. Then she prayed that she might go back to her village (to share the gospel)."
In 1974 the Bays moved to Canada to serve at the Native Institute of Canada. Later Wally and Alice went on to other ministries with InterAct, including church planting, education and training until the Lord took Alice home in 1995. Wally continued his work in Canada for three more years until leadership proposed a change.
Wally continued to minister to former students of Victory High School and the Bible training schools. He stayed connected through alumni newsletters, phone calls, emails and personal visits where possible. Like the apostle Paul's love for those he led to Christ, Wally encouraged the Native believers to stay strong in their faith and was a lifeline to many. When asked, "Was it worth it all?" Wally responded with a resounding, "Yes!"
A Twenty Year Journey Back to Russia
A Legacy Continues