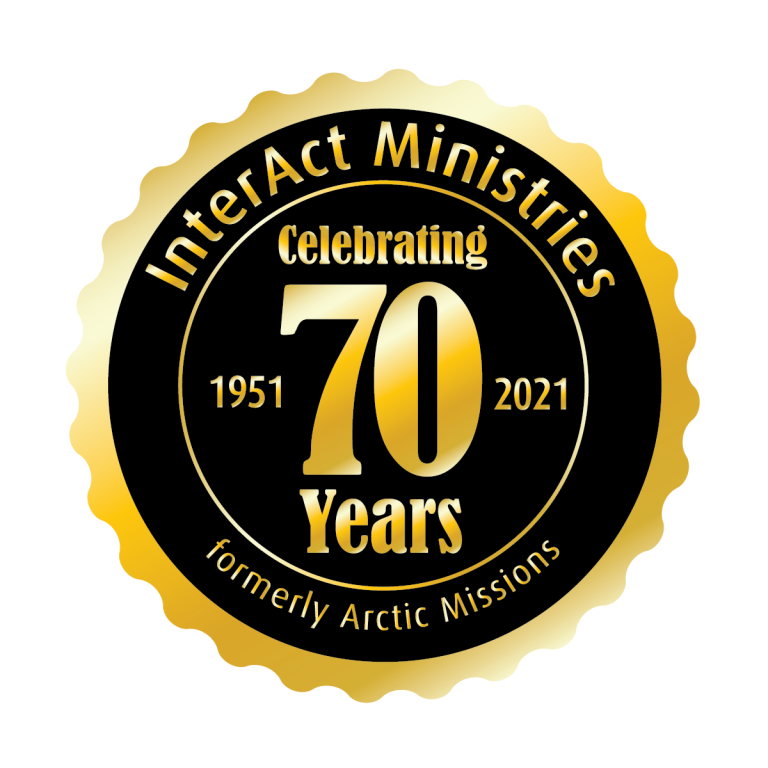 For 70 Years, InterAct Ministries has been committed to spreading the gospel to the least-reached people of the North Pacific Crescent.
God's faithfulness to InterAct is reflected in the stories of lives transformed by the gospel. We are grateful for the decade of loving and leading the least-reached peoples of Alaska, western Canada, and Siberia into God's purpose for them through Jesus Christ. Discover our rich history of gospel ministry through the timeline and stories from this year's InterACTION.
"For the word of the Lord is upright, and all His work is done in faithfulness."
Psalm 33:4
The Stories Start Here...
The InterACTION is a quarterly publication of InterAct Ministries that highlights news and stories of what God is doing among the least-reached peoples across the North Pacific Crescent. 
In 2021, we featured key stories that tell the journey of InterAct and share how the gospel has transformed peoples lives.
God has been faithful to us over the years. Here are some of the key moments God used to bring His message to the North Pacific Crescent.