At a glance, all seemed calm and normal in Grayling, Alaska, a beautiful Native village on the expansive Yukon River. But tension ran high in the hearts of the people when a warning was spread about a massive ice jam upriver.
It was late May—the season that rivers start to break up from their icy winter hold with the warmth of spring. With many large ice chunks still making their way toward the sea, the threat of the ice jamming is a yearly risk. Ice jams tend to build up and hold back an immense amount of water which can release suddenly with force, putting villages downriver at risk of flooding. Residents along the river understand from experience that waterlogged structures require extensive repairs.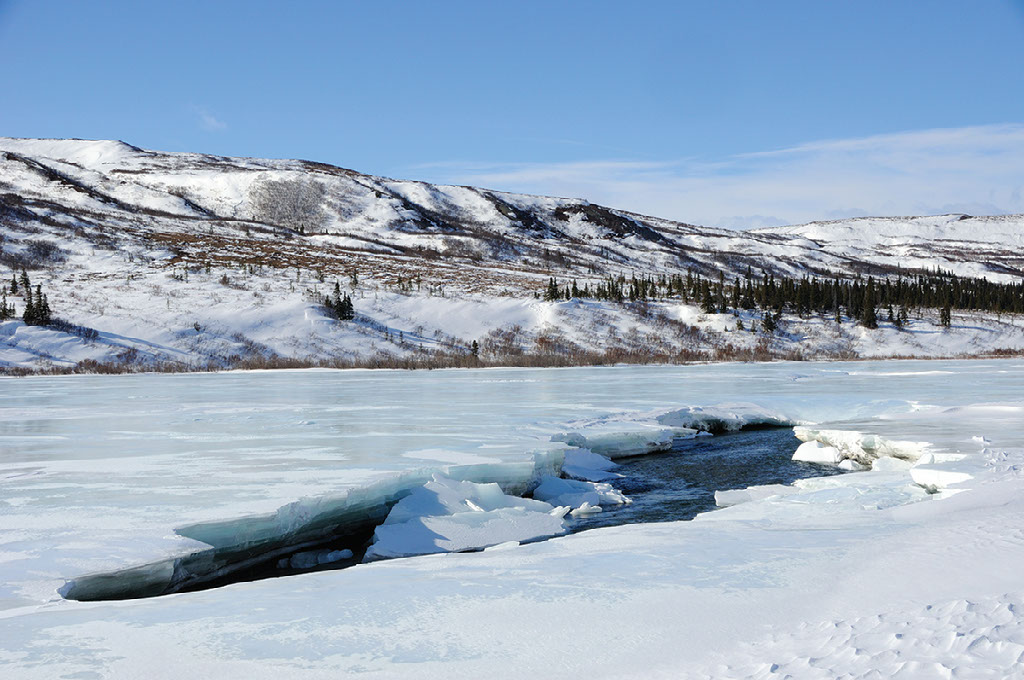 Aaron and Tisha Dalton, InterAct missionaries living in Grayling were not in the village when the threat arose. Knowing their home was in a potential flood area, they put out an urgent request for prayer. There was a possibility that most of the village, including the church building and the Dalton's house could be flooded by a surging wall of water. Many believers responded with prayer for the village. There was nothing they could do but wait and pray. In Aaron's own words,
The wait felt lengthy but within a couple of days, joyous news came that the ice jam had broken. Rushing waters only reached the bank's brim and no jams occurred downriver. Grayling had no damages and no flooding. All praise to God for His protection and may His care for the village be acknowledged among the people. Once again, all is calm and normal along the Yukon, and we are reminded that prayer isn't the least one can do, but the best, for all is then placed in God's hands.