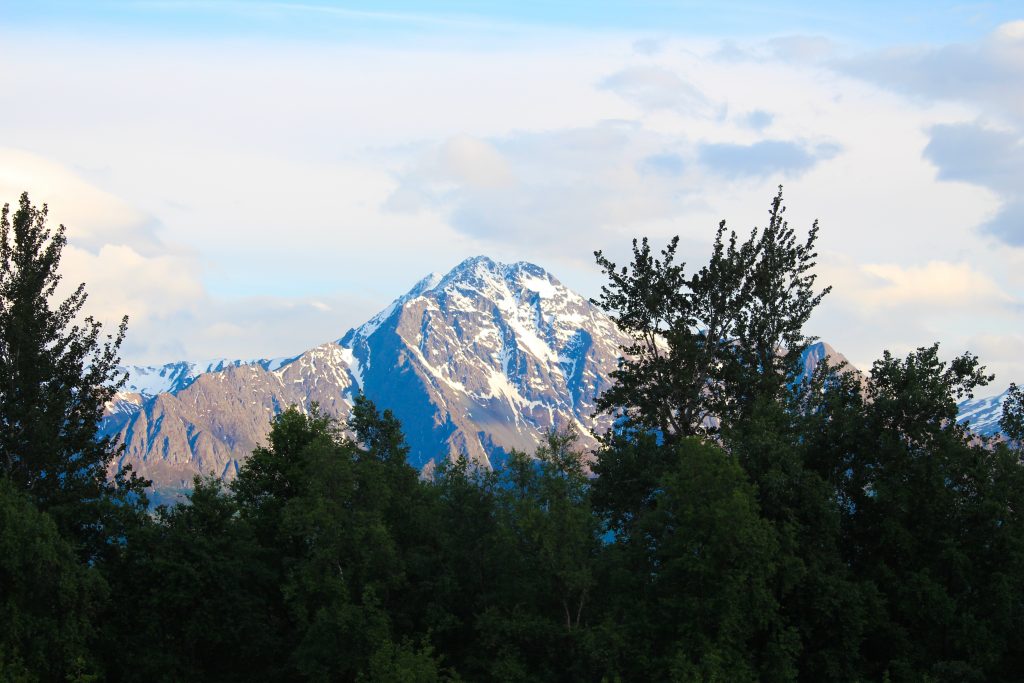 Finding Home (An EnGage! Story)
by Levi Smith with Chris Olson
My experience with EnGage! was filled with challenges and unique opportunities I didn't expect. I was excited for the opportunity to explore what missionaries experience in Alaska. When I signed up for the internship program, I anticipated ministry in "The Last Frontier" state to happen in the bush. But the first cross-cultural ministry I experienced was in the urban context of Anchorage.
Anchorage is the state's largest city, with a population of almost three hundred thousand. It contains one of the most diverse zip codes in the nation, with people from many different cultures and ethnicities calling the city home. After two weeks of orientation, I began my third week of the program serving at SonRise Community Church in one of the most diverse parts of the city for their vacation Bible school (VBS).
Each summer, the church puts on VBS to reach out to the local children and families. There were about twenty kids, fifteen Native kids and five non-Native kids. My interaction with them was limited as I served in a more "safety-focused" role where I helped kids follow the rules and stay safe during the games.
During the same week, I participated in outreach to the community through what the pastor called Coffee Corner. The church provided free coffee and doughnuts on selected street corners in the neighborhood. As people approached us, we would offer prayer, and we used the opportunity to build relationships with neighbors. The coffee and donuts led to conversations about their lives. We let them know about a chance to eat at a barbeque the church planned to host that Sunday. The goal of the barbeque was to continue to build relationships and share the gospel while meeting a simpler need of a free meal.
My second Alaska ministry opportunity was in Copper Center. Copper Center is a census-designated place on the Copper River 124 miles northeast of Anchorage. It was the kind of rural ministry I was expecting when I arrived. I worked with the church teams that came for the Wrangle Mountain Bible Conference.
The conference had three ministries happening simultaneously. There was a VBS, a teen ministry and an adult Bible conference. I chose to serve as part of the VBS team, and I worked alongside members of Creekside Community Church based out of Wasilla, Alaska. I helped with the games, praise dancing, activities and Bible lessons. This conference lasted a week and I was grateful for the opportunity to serve these precious children made in the image of God.
My last ministry opportunity came in the form of personal connections and intentional relationships I made. I had two primary contacts with Alaska Natives during the program. My contacts were two men named Tom and Amos. I went to Tom's house for breakfast, and he graciously invited me over four times during the internship. He lived with his two boys. We talked about life, ministry and following Jesus. Honestly, he helped me with my walk with Christ more than I could have helped him. After breakfast one day, we went out to his back porch and worshiped God through music as he loved to write and perform music.
Amos and I met twice, and we met at his shop the second time. He told me about some of the trials he has gone through and how he is moving forward. Then he took me to a local food stand and we ate together. Afterward, I went to Flat-Top mountain with him and his daughter.
Overall, my experiences were a good representation of the challenges and realities of doing urban and village missions in Alaska. My rural ministry taught me that even though some Natives assimilated to western thoughts, experiences and values, they do not become entirely western themselves. I learned they remain separated enough that mission work needs to be informed of culture, language, history and customs, but they are close enough in experiences and knowledge to relate. The way to reach Alaska Natives is by listening to their stories and telling your own, so their hearts become open to the Good News.
Though I enjoyed my experience, I felt I often lost sight of what God had put in front of me. If I were to return to do ministry in Alaska, I would listen more, speak less, and experience more community. I would focus on what they were saying and not what I could be saying. I would focus on what they asked and not what I could ask. I would focus on what I could do for them and not what they could do for me. This kind of interaction can only be accomplished through building relationships, and I think these are essential skills any missionary should seek to gain.
When I entered the EnGage! program, I dreamed of Alaska as a place to escape reality. A land where I could live in a log cabin built by my own hands, never to bother or be bothered by the world again. That was my dream; however, the reality of Alaska is a complex masterpiece of God where nature and man live like nowhere else. It is a land where people live in a community and share stories of their grand adventures. It is a place where God is revered as sovereign over all of nature as humans cannot control it. A place where I found a great need for God and a place that felt like I needed to be there.
By the end of my trip, I felt like I had found my home. Not that I had escaped from anything, but that I had instead finally returned. Months prior, I prayed for where God wanted me, and it felt like I was there. My dream was to escape. My reality was that God showed me where He needed me for His glory and my purpose in Him.